Co-Mac CAD - this shows the NZ CAD Software Stats:
Contact cad@comac.co.nz for more information.
You would have seen the downloadable STEP files already, so if there is any improvements or suggestions you would like us to make, please contact cad@comac.co.nz
To view Application and Product Intsallation videos made using our CAD files:
Cad Videos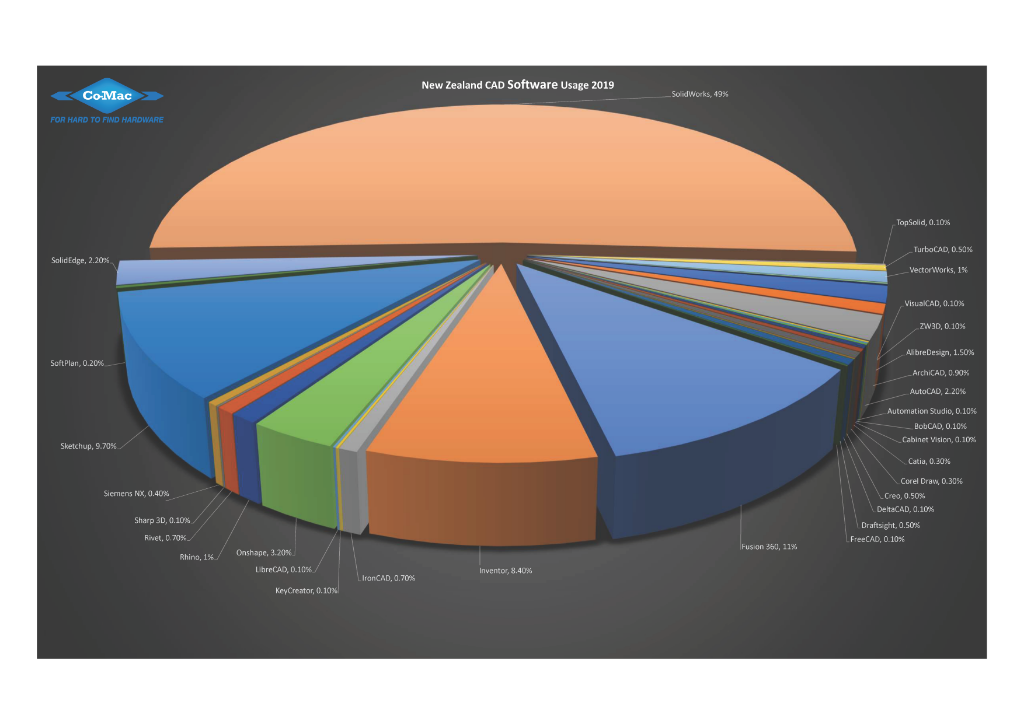 Are you manufacturing something and building hardware into the design?
Comac's new online catalogue has the part, along with drawing and step files. That means you can
now take our step file, import to your cad system and know exactly what you're manufacturing.
Check out this video for a walkthrough of how it works:
Just follow these easy steps:
Navigate to your CAD software
Open the saved step file
Insert it into your assembly
Mate all relevant surfaces
Now you can identify all fixture points and any cut outs that may be required.
We are currently working on animating some products to show installation and combinations of products.
View Cad Video Page

CLICK HERE
to see our heavy duty drawer slides
CLICK HERE
to download a FREE .STEP file viewer