Co-Mac CAD - this shows the NZ CAD Software Stats:
If you have any inquiries related to CAD please call 06 350 0015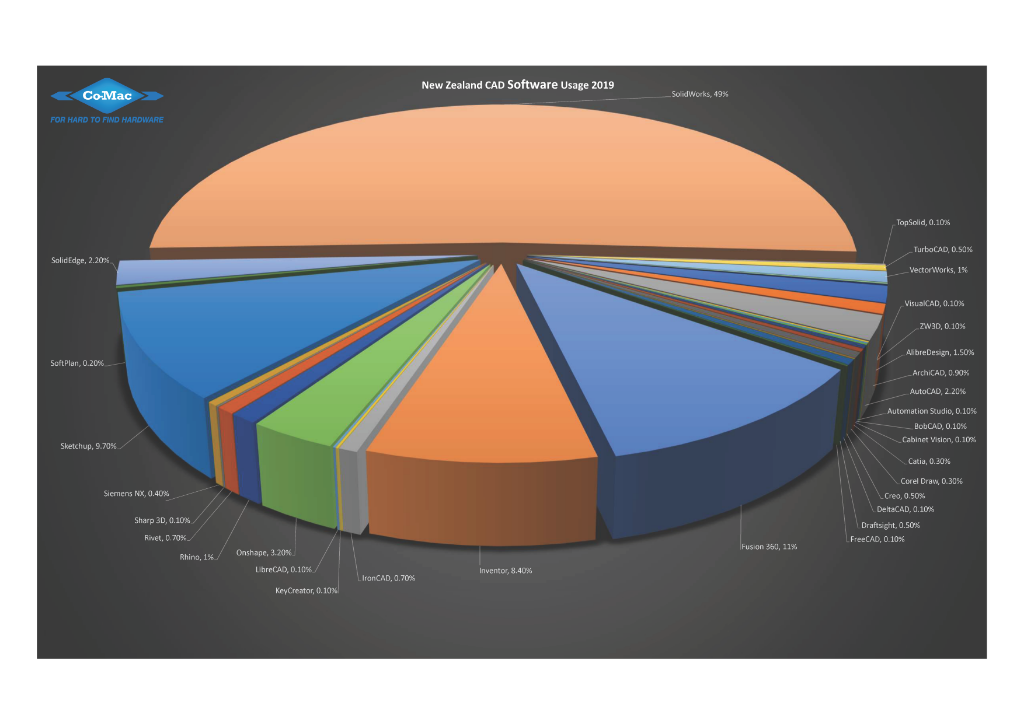 Are you manufacturing something and building hardware into the design?
Comac's new online catalogue has the part, along with drawing and step files. That means you can now take our step file, import to your cad system and know exactly what you're manufacturing.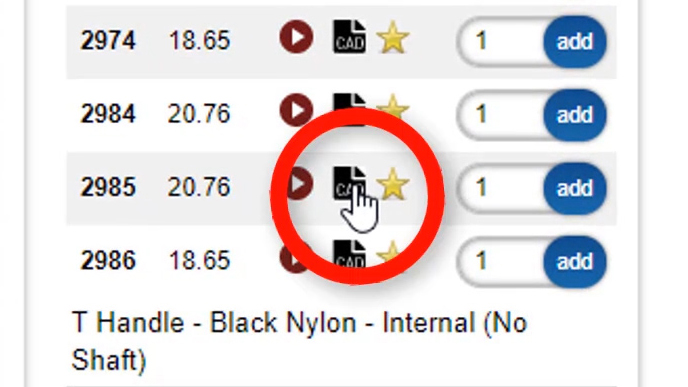 Check out this video for a walkthrough of how it works:
Just follow these easy steps:
Navigate to your CAD software
Open the saved step file
Insert it into your assembly
Mate all relevant surfaces
Now you can identify all fixture points and any cut outs that may be required.
Design Ideas
| | | |
| --- | --- | --- |
| Square Gull Wing Lid Opening | Camper Van Bed 6852, 1840, 1841, 6376, 3441 | Heavy Trap Door Lid Gas Strut Assisted 6846, 6481 |
| Hidden Access Door 6846, 1840, 6464 | Gas Strut Assisted Cabinet Door 1840, 6462, 2124 | Kids Toy Box Single Gas Strut Lid 4528, 1841, 6464 |
| How to Use a Double Gas Strut for Heavy Doors | Roof Top Box with Gas Strut Assisted Open 6841, 6354, 1840 | Support Arm Using Gas Struts 4795, 6476,6472 |
| How to Calculate Gas Strut Pressure Needed | Gas Strut Angled Gull Wing Lid Opening 76882, 1841, 6354 | Gas strut for Pedestrian Gate 536, 2041, 1845, 1844, 6469 |
| 5549 Double Door Track Only Aluminium 53.5mm 45kg Load | Cantilever Gate 5441, 5451, 5434, 5453, 5588 | Single Door Trolley Kit 5598 |
| Gas Strut for Shelf Table 1840,3068, 4529, 6383 | How to Use Co-Mac Step Files in Solidworks | Roller Door Lock Eye 5650 and Padlock 5651 |
| 05547 Double Door Track and Kit Aluminium 42mm 45kg Load | Gas Strut Assisted Trailer Tailgate | #5005 Drawer Slide and #5364 2 Point Locking Handle |
| Using Gas Struts for Hidden Whiteboard or Attic Stairs | Cam Lock Handle 2963, 2999, 3688 | How to Install a Pantograph Hinge 2887 |
| | | |
| | | |
| | | |
| | | |
| | | |
| | | |